It's not hoarding if the stuff is really cool. Right?
Because I'm embarrassed anytime we open the door to our one-car garage. And there's no car inside. Because the garage door hides piles of furniture, architectural salvage, or other vintage finds we've collected. Future projects. Something we rescued from the side of the road. Flea market finds.
Future projects aside… we look like we need an intervention.
A few years ago I partnered with Country Chic Paint to feature DIY projects with their products in exchange for free paint. I was just getting into the whole chalk paint scene and was interested in trying different formulas. It was also my first time partnering with a paint company and I absolutely fell in LOVE with Country Chic Paint!
So much so, that I created this project and entered their video contest. You can watch it here. (Note: I'm not sure why I chose to film this in my basement. Now you know I'm serious about the intervention.)
I won third place. The prize? Lots and lots of Country Chic Paint!
So, even though I'm not officially part of their blog team anymore, I'm still using their paint for DIY home decor projects. And, I want YOU to try their paint too. They offered to help me give you guys a chance to win a fantastic goody bag full of Country Chic products like paint, glaze, wax, creme, texture medium, and more! Keep reading to find out how.
I figured the best way to share this with you, was to revisit some of my most favorite Country Chic Paint furniture makeovers. I narrowed the list to my top five.
A $5 Buffet Makeover
This little gem cost a whopping five bucks. It needed a little repair, but nothing the hubby couldn't handle. You've heard me say this before… but we love buying broken pieces. They cost less and paint hides most flaws. Win-win.
We painted it with Elegance and finished with a coat of Gold Wax. One of my favorite products has to be their metallic waxes! I love the buttery texture of wax, but this also adds a subtle shimmer, which brings chalk paint to life – and compliments the brass hardware.
Since my dining room is also my office and craft space, this piece is perfect for hosting all sorts of items for my Silhouette machine, shipping supplies and photography equipment. The drawers may be a little messy, but it always looks neat and tidy from the outside.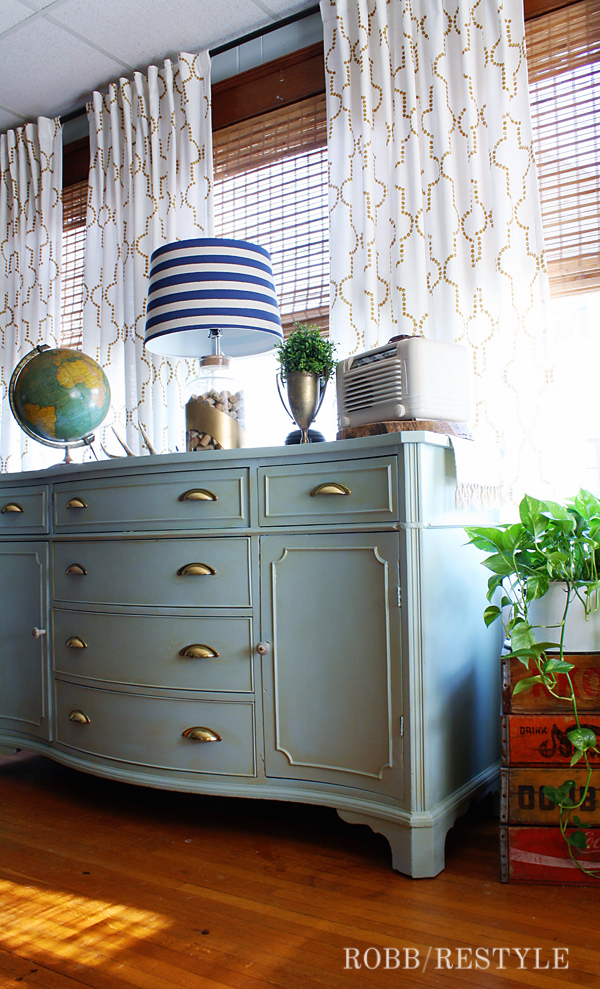 A Repurposed [Free] Cocktail Shelf Makeover
My uncle found this shelf in an old building that was being torn down. I'm not sure what it was previously used for but as soon as I spotted those little cubbies, I knew it would be a perfect place for cocktails!
We painted it with Hurricane and added the Gold Wax again. The wax on this darker shade of gray gives the shelf an industrial look with a metallic-like sheen.

An Antique Bed Makeover
One of my most favorite rooms to make over has to be my little guy's vintage camping bedroom. I spotted this bed at an auction and set my mind firmly on it. At an auction, that usually means you pay more than you intend to. It's the thrill of bidding that gets me every time! But, this bed is not a purchase I regret at all.
I painted it with one of their seasonal colors called Backyard Picnic. I love this brilliant shade of green. After distressing the paint, we used a clear polyurethane on the bed to seal it.
A Thrifted Patriotic Table Makeover
This photo contains some of my most favorite vintage treasures. Country Chic Paint is also great for layering (visit their website to see gobs of layering samples) so I first painted this table with my FAVORITE Country Chic Paint color: Bliss. Then I covered it with Midnight Sky and distressed it so the Bliss peeked through. The stenciled retro stars were painted with Vanilla Frosting.
Read this post for all the DIY details on this table. Doesn't this little set-up have you longing for backyard barbecues and patio shindigs? God Bless America and all its vintage goodness.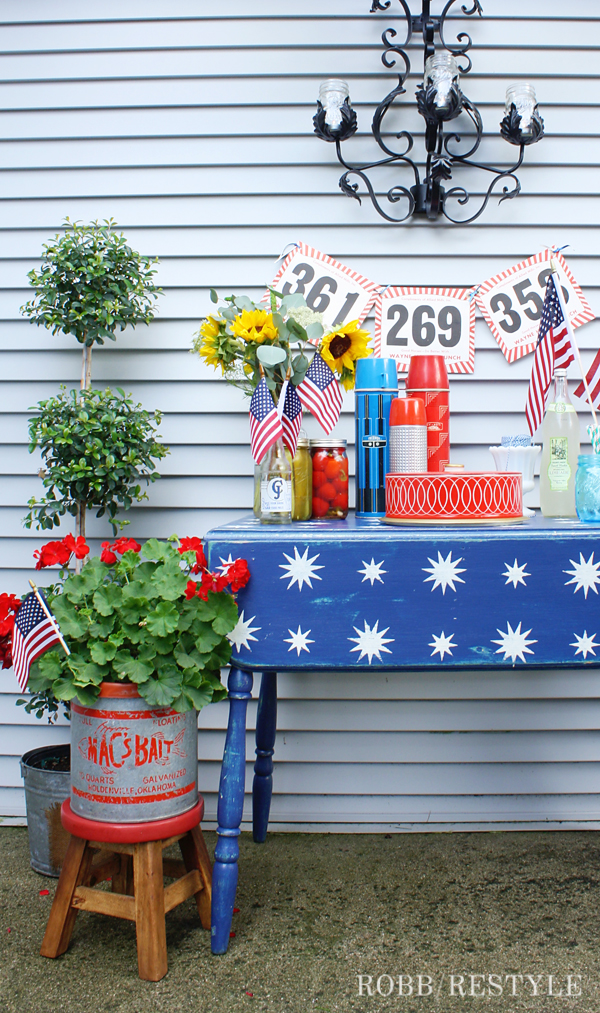 From Yard Sale Desk to Bedside Table
I have to credit my little guy for spotting this while driving by a yard sale. I had been on the hunt for a vintage desk that I could split into narrow side tables for our bedroom. This desk was exactly what I had in mind. I've trained him well.
Once we separated the desk into two side tables, we painted them in one of their seasonal colors called Sunday Tea. The triangles were stenciled in Bliss.
$250 Country Chic Paint Giveaway
Now it's your turn to transform a piece of furniture with a little help from Country Chic Paint! There are many ways to enter using the form below. Increase your chances by doing multiple things! Entries accepted now through March 2, 2017. Best of luck!
a Rafflecopter giveaway

Hopefully these projects will lend some inspiration to your next furniture flip. So tell me, which project is your favorite? Oh, and if you're looking for even more inspiration – be sure to hop on over to Country Chic Paint's YouTube channel or subscribe to their newsletter.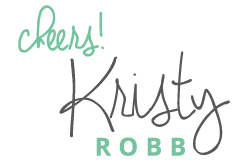 *This post contains some affiliate links to make shopping easier for you. Robb Restyle may receive a commission, but you won't pay a penny more. I only share links to products I love. Thanks for supporting our flea market addiction. Click here to view our disclosure policy.*