We're no strangers to flea markets. Our eclectic home style is a blend of old and new. Mostly old. And mostly thrifty. And I love finding creative ways to decorate with our vintage finds.
One of the best places to find thrifty treasures is at a flea market. We prefer the outdoor version, but depending on where you live, there may be fantastic indoor markets too.
People often ask us what they should look for at the flea market. For us, it's about finding chic and vintage home decor, furniture pieces like tables and dressers, and accessories to repurpose around our home. Oh, and we often sell some of our treasures and repurposed goods at various markets and in our Etsy shop.
But the easiest answer is to buy what you like at the flea market. One of the things we like to find are old wood and metal boxes or crates.  And, when you buy what you like you often buy too much of it. Maybe that's just us???
Most people don't want to add more clutter to their home life. But this is a story about repurposing and getting organized. So let's look at all the creative ways you can use vintage boxes in your home decor.
Who knows, maybe there are some fantastic old boxes waiting for you at your local flea market. These creative ideas will help you find a thrifty treasure and eliminate clutter around the house, rather than add to it. Oh, and you'll want to read these tips before you go.
Creative ways to use boxes in the kitchen.
Old soda crates are seriously our MOST FAVORITE boxes to find. And, really, old beverage containers seem most fitting in the kitchen. However, they can be pricey, so be patient and look around for a good deal. Unless you absolutely love it and cannot live without it. Don't worry, sometimes that happens to us too.
Going with open shelves in the kitchen was a bit of a risk for us. Would we be able to keep it organized and looking pretty for all to see? Using these old wood boxes is a great way to help stack the pretty dishes and also hide some of the not-so-pretty ones.
Speaking of being patient, we found a similar American Soda Water box at a flea market but it was priced well over $50. That just didn't fly with us. A few months later, while browsing the Everything But The House site, we found the exact same box listed. We placed a bid and won it for around $20.
Oh, and if you haven't heard of Everything But The House before, read my post on why it's the best way to shop estate sales!
This ABC drink box is made of cardboard so it's a little more fragile. It's still perfect for holding our popcorn making supplies inside. Double-Cola used to be made in Indiana and we loved this yellow and aqua lettering. It's a perfect box for to corral items on the kitchen counter. I also use them to host my table-top vignettes around the house.
I'm not even sure what this metal box was originally used for, but it helps keep my cutting boards from falling sideways. It also keeps my cooking utensils and oils gathered neatly on the counter. Corey added a coat of polyurethane to the outside (as he often does) to clean it and stop it from chipping or distressing further.
I love these old work boxes. This one is part of a set. You'll see more later. Vintage boxes are a great way to keep your cookbooks in order.
I bought this box specifically because it said 'salvage' on it. I love that word and I love discovering old salvage, like this metal tool box that keeps the area around the sink neat and tidy.
More creative ways to use boxes around the house.
I'm not kidding when I said we love old soda boxes. This cooler was missing it's top so we got a fantastic deal on it. It makes a clever place for magazines in the living room.
This set of stacked soda crates is one of my favorite vignettes around the house. During the holidays I did something similar with one of our Christmas trees.  I loved it so much that I wanted to find a way to keep it all year long. Stacking several together makes a unique plant stand.
Don't be afraid to add some legs or casters to your boxes to make side tables or stools. We were lucky to discover the hairpin legs for a steal and then found this box that someone had made from 3 stacked soda crates. Whomever made that crate was a kindred spirit of ours – I just know it. Great minds think alike. We were destined to discover that box.
We added caster wheels and an upholstered top to the old bottling box on the left. It's a seat with storage – perfect for keeping kids games organized and makes for an extra seat around the coffee table on family game night.
Isn't it amazing that someone thought to put these three boxes together and then added the metal strip around them? It's a super sturdy side table that you just can't find in a home decor store. That's what I love about creating home decor from ordinary flea market finds. It's a thrifty way to add unique pieces to your home.
We actually purchased like 7 of these green metal tool boxes. Sure, you can buy plastic organizers and boxes on the cheap from big box stores, but who wants to? It's so much more fun finding treasures at the flea market and then using them around the house.
This metal box helps keep my son's nightstand organized. He's a collector like his mom and dad, so there are always treasures that need gathered – especially just before bed. Get the details on his vintage camping bedroom here.
So, get your list ready and keep your eyes open the next time you're at the flea market.
Don't be shy. Read this before you go so you are ready to negotiate the best deals. Finding both thrifty and chic vintage boxes that you can use around the house will be thrilling! I just hope you don't visit my flea market, now that I've shared our favorite finds and how to use them!
Let's share… Comment below with your favorite flea market treasure and how you use it around the house. I'd love to know!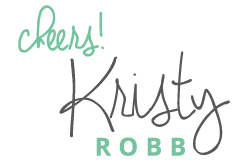 *This post contains some affiliate links to make shopping easier for you. Robb Restyle may receive a commission, but you won't pay a penny more. I only share links to products I love. Thanks for supporting our flea market addiction. Click here to view our disclosure policy.*