I'm so excited to share our vintage camping boy's bedroom retreat design with you!
Let's talk about this bedroom. It started as the nursery for both my kiddos. Then when we decided our little guy had outgrown his crib, we painted up the room in a Star Wars theme.  At the time our boys were obsessed with Episode I – the Phantom Menace. They preferred the dark side and Darth Maul was their favorite character.
We painted the hardwood floors white and distressed them all those years ago when we were prepping the nursery. They weren't in great condition and we've always liked chippy painted surfaces.
The twin beds were actually the same beds my sister and I slept on most of our childhood. We've always just used the existing chair rail trim to divide the paint color in this room. But these colors and the shades always kept this room really dark.
But alas, my oldest guy eventually decided that he wanted his own room back and stopped sleeping in here with his brother. Insert sad mom face.
So, we decided to get both boys a double bed and allow them to participate in their room renovations.
A Vintage Camping Bedroom Retreat
This little guy LOVES the sleepaway camp he attends for a week each summer. He's also quite the little picker at the flea markets. This made turning his bedroom into a vintage camping retreat an easy choice! See our vintage-camping design board here for more inspiration.
We already had the green bed – isn't it amazing?!? It was a cherry wood bed that I purchased at an auction. It was the foundation for our color scheme too.
Shop here for boys wallpaper ideas
I love the look of mismatched bedding in kids' rooms. AND, I am so OBSESSED with Target's new Pillowfort brand for kids rooms. My little guy got to choose his bedspread first, then we used that as an anchor for our other choices. Target had a large variety of camping themed bedding so we picked all different pieces for our ensemble.
Shop this space: 
Fox Pillow // Forest Plush Blanket // Rustic Sheets
Bear Comforter // Play Tent // Curtains
Here's a closer look at our color scheme…
We removed the pressed cardboard faux ceiling and replaced it with shiplap… get all the details on our first shiplap project here! The painted wood ceiling was the perfect rustic addition to making this room feel like an old cabin.
We had lots of fun collecting our vintage camping theme accessories. This room embodies many of our favorite vintage goods to collect like maps, license plates, pennants, old thermoses and fans, globes, minnow buckets and more.
This room isn't super large and my little guy wanted to include a desk just like his big brother. We managed to squeeze it in behind the bed and I kinda like it in this space. It was already painted a similar green so we just left it as is.
When we first started brainstorming bedroom ideas on Pinterest, we found many adorable tent or cabin-like beds. However, this mama really wanted to use the green bed… so I we compromised and I promised him a tent instead.
This tent is HUGE.
For an instant I kinda regretted making that promise. However HE LOVES THIS TENT and it ended up being his most favorite part. It's a great little hideout for reading and playing. He has even slept overnight in it.
My favorite purpose for the tent? It holds all the stuffed animals my son can't stop collecting. Seriously, it's like a zoo in here. But when we're cleaning up, we can just hide all his furry friends inside the tent.
I remind myself that one day he will be too old for a tent in his room and that makes me sad. So, for now this tent is here to stay. Seriously, if you're looking for a tent that holds a few kiddos and will grow with them – this tent is for you! 
You've heard me say this more than once but I love using color. Painting the lower walls a neutral almost-white color was the perfect blank canvas for painting his other furniture a brighter hue.
He insisted on including orange in his room design. And I think our little guy has a good eye – because it was the perfect balance to the green and dark charcoal blue in this room.
The old dresser has been around for a long time. It's actually the first piece of furniture I bid on and won at an auction. Some things you never forget.
It's been a variety of colors, but that just added to its character when I distressed it after this last round of paint.
And one of my favorite secrets? This dresser makes a fabulous toy chest. It's easy to pick out some toy dudes and also put them away when he's done playing. I can't believe I didn't think of this sooner. This storage idea is brilliant.
More vintage camping goods …
Shop this space: 
Fox Pillow // Forest Plush Blanket // Rustic Sheets
Bear Comforter // Play Tent // Curtains
I see dozens of room designs where they keep it simple. I like those designs. I do.
This isn't one of those. We wanted to use as many of our vintage camping goods as we could. Some might call this busy. We call it home.
Are your kids' bedrooms inspired by something they love? I'd love to know… comment below.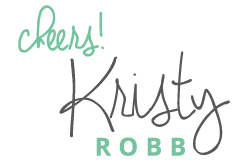 *This post may contain some affiliate links for your convenience. Robb Restyle may receive a commission, but you won't pay a penny more. Thanks for supporting our flea market addiction. Click here to view our disclosure policy.*