I feel like "Hello" is a more casual "welcome". Would you agree?
It seems to say,
Hi, thanks for stopping by. Come on in. But don't be surprised if my countertops are full of crap and my floors are dirty. Since you're at my back door, I know that we are either related or you are a dear friend of mine – and you know that we don't use our front door very often. You also know that my lab will be barking annoyingly excitedly as you enter, but that he's all bark. Because he LOVES everyone. You likely won't see my kids because they totally ignore the door. So, if you don't see Corey or myself, it's probably best that you just walk in. Hello there, my friend.
Ok, so that's what it seems to say at my house. Perhaps the message is different at yours?
If you're like me, you find yourself being recently drawn to absolutely anything with the word HELLO on it. I don't know what it is that has me so obsessed?
Last year after winning the deck of our dreams, I added this lovely Hello doormat. I love the simplicity of it and how it looks with my bright yellow door.
So, I figured you may want to add a lovely new HELLO doormat too. And most of these choices are less than $30, with a few even under $20. This is a fantastic way to freshen up your entryway and greet your guests – no matter what "hello" means at your house!
Here are some of my favorites. (contains affiliate links)
Click on each image to shop. 

You know, I've even been toying around with the idea of making my own Hello doormat. I've been practicing my hand-lettering so maybe that will be a DIY tutorial on the blog. This natural coir mat would be a great place to start for a hand-lettered version. My creative juices are flowing so stay tuned and thanks for stopping by.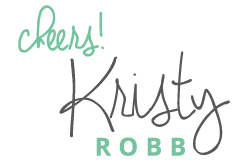 *This post contains some affiliate links to make shopping more convenient for you. Robb Restyle may receive a commission, but you won't pay a penny more. I only share links to products I love. Thanks for supporting our flea market addiction. Click here to view our disclosure policy.*