Hey friends… I just wanted to pop in to say hi before we head out for the Haven Conference. By the way, this wood USA is the project I will be teaching in the DecoArt make and take class on Friday! What do you think???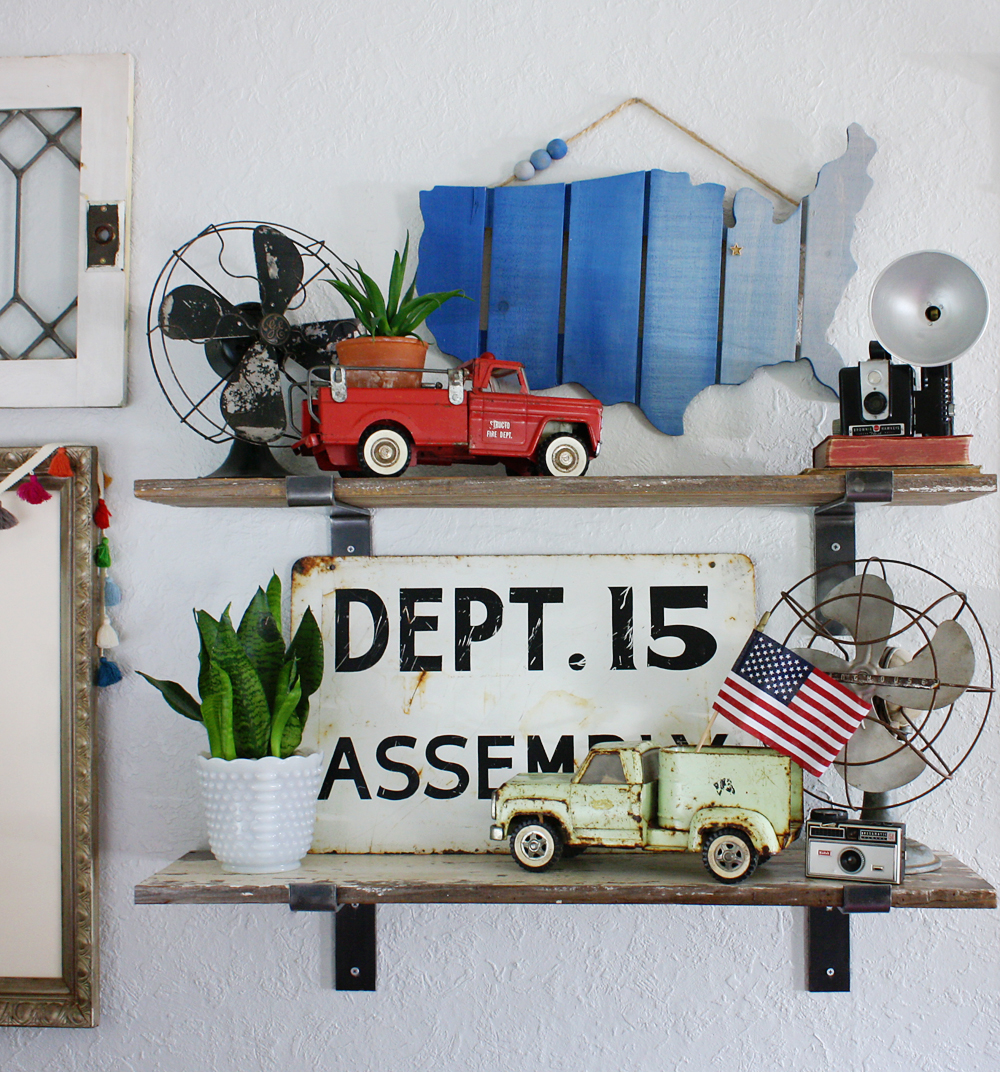 It took us three tries before we settled on an easy way to paint ombre on these pine boards. I love how this one turned out and it looks so fab mixed in with my eclectic vintage pieces.
*This post may contain some affiliate links for your convenience. Robb Restyle may receive a commission, but you won't pay a penny more. Thanks for supporting our flea market addiction. Click here to view our disclosure policy.*
The ombre paint effect was achieved by using their new Vintage Effect Wash in Blue and Gray. I can't wait to share how we made this at Haven next week!
What else is new?
Well, Corey and I recently took a staycation off from work. I like to take a few days off when Corey is home in July. Contrary to what most believe to be true, school principals do not have the entire summer off. 😉 But, (outside of our standard summer trip) we like to take a few days off together for day trips and projects around the house.
This summer we had four small projects we wanted to cross off the list.
Add some stepping stones to the edge of our backyard patio.
Paint my kitchen cabinets a darker color.
Refresh our downstairs bathroom decor.
Organize our upstairs sunroom.
I'm happy to report we finished all these projects with time to spare for the latest season of House of Cards and a few seasons of The Office. Because, staying up until 2 a.m. like regular old couch potatoes is pretty fun every once in a while. Don't you agree?
I still have a few more details, in addition to a trip to HomeGoods before I can give you an official reveal of these spaces on the blog. But, here's a sneak peek. Please note… these are just a few quick snapshots from my phone so quality isn't my best.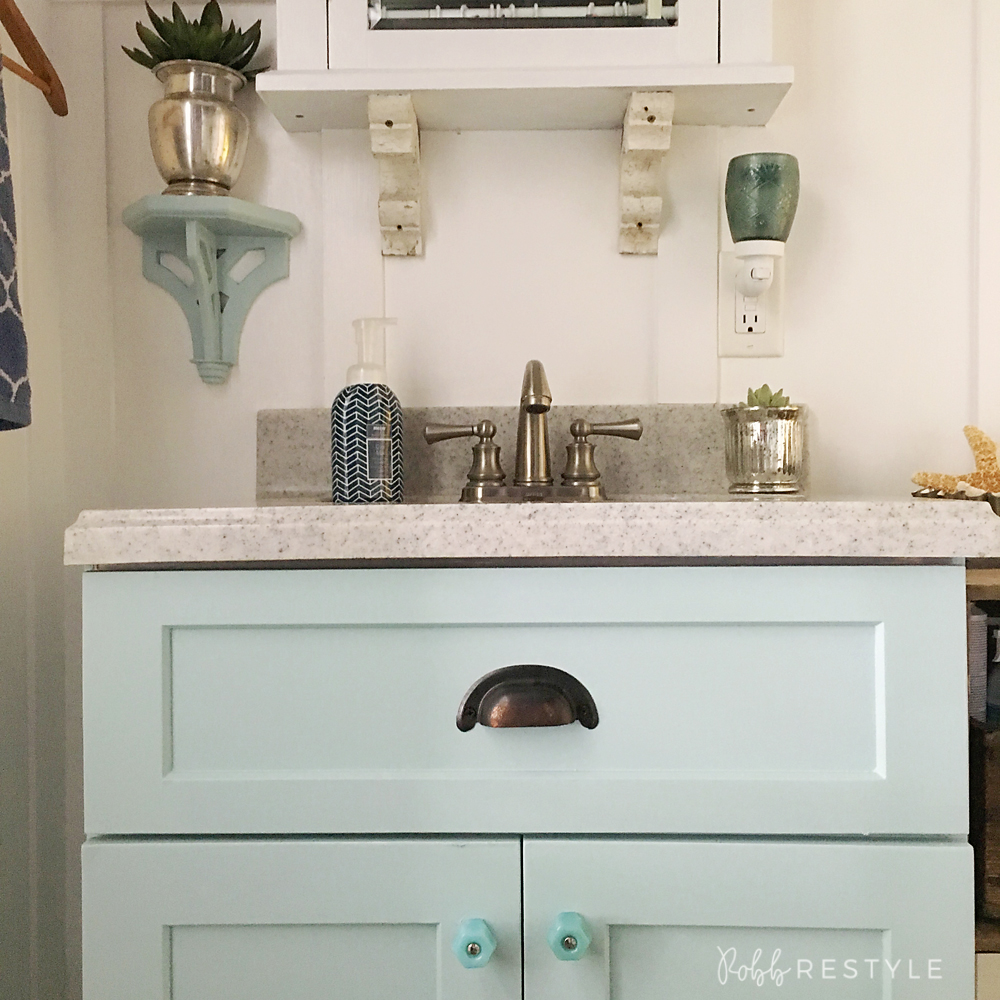 I hope you enjoyed seeing what's on tap over here. Tune into Instagram stories to catch our fun at the Haven Conference next week.