You know me. I'm always on the lookout for vintage-inspired home decor that also fits into my tiny budget. And while I love to use genuine vintage goods whenever I can, we aren't electricians here at Robb Restyle. So when it comes to lighting, we prefer to purchase new lights inspired by the vintage and retro styles we adore.
Last summer I created a roundup of vintage industrial farmhouse lights (here) when we added our porch light, which also included some of our favorite lights I curated from Amazon.
This prompted Parrot Uncle to reach out to us since we featured one of their lights in our post. They asked if we would come up with some of our favorites directly from their website. We browsed their site and liked what we saw so we agreed to share our favorites here with you.
So, think of this post as a sequel to our last roundup. As always, I prefer lights that make a bold statement in my home decor but don't break the bank.
Here is our favorite vintage-inspired lights curated from Parrot Uncle and also UNDER $50!
Vintage Style Lights Under $50
Vintage Industrial Style Adjustable Black Iron Shade Wall Sconce
This is by far my favorite light at ParrotUncle. I am kinda obsessed by swing arm lamps right now. I think they work great in a home office just above your desk or in a bedroom on both sides of your bed. A swing arm lamp helps keep your workspace or nightstand clutter free. This black and brass combination would look great on all those dark charcoal or inky blue walls I see designers painting recently.Here's a little room inspiration I created for this light. Wouldn't this combo make a dreamy home office???


Shop this look: (some links may be affiliate)
Modern Writing Desk / Chair / Arrow Bookends / Memo Board Art / Vintage Style Light

Rustic Iron Pendant Light with Glass Umbrella Shade
It goes without saying that this little glass shade makes this light so cleverly vintage and a bit farmhouse. I created a reading nook design board but I think this light would also look great over a kitchen sink or island.


Shop this look: (some links may be affiliate)
Arm Chair / Garden Stool / Vintage Style Light

Vintage Industrial Style Pendant Light with Inverted Bell-shape Glass Shade
I love the simplicity of this pendant light. And believe me, when you start searching for new pendant lights, there are a lot of choices wherever you look. I think the brass details and bell shape shade would also pair well with an industrial style. And seriously, if I had the space, this locker kitchen island would be in my house! You could also easily DIY that gold-dipped bar stool.


Shop this look: (some links may be affiliate)
Kitchen Island Cart / Gold Bar Stool / Gold Utensil Containers / Vintage Style Light

Retro Industrial Style White Pot Cover Shape Pendant Light
I love the barn light style. Again, I think it works with farmhouse and industrial styles as well. I already have a few all white barn lights in my kitchen, so I wanted to find another room to use this style in. You probably noticed a theme with the brass accents and that's why I think this barn light stands out – especially in this price range.

Shop this look: (some links may be affiliate)
Faux Fur throw / Bed / Stump Side Table / Pouf / Vintage Style Light
There are so many ways to add vintage style into your home – this selection of vintage-inspired lights from Parrot Uncle are just the beginning. I hope this gives you some inspiration and you visit their online shop for even more lights. Which one is your favorite? Which room would you add these lights to?
Oh, and be sure to stay tuned to see which Parrot Uncle vintage-inspired light we chose for our dining room!
Thanks for stopping by.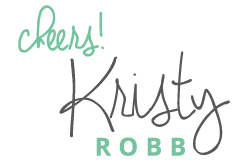 *This post may contain some affiliate links for your convenience. Robb Restyle may receive a commission, but you won't pay a penny more. Thanks for supporting our flea market addiction. Click here to view our disclosure policy.*