We are in the midst of what is likely to be the messiest part of our DIY kitchen renovation… heaven help me!?! Electrical outlets have been upgraded and new light boxes added. It's one of the few kitchen projects we had to hire out since we are certainly no expert when it comes to electrical work.
In this old house we love, our kitchen only had one ceiling light and a small pendant light above the sink. No matter what wattage I maxed out in these light fixtures, it was still dim. To brighten things up, we added 5 additional lights around our kitchen and now it's time to finally demo the upper cabinets and add our backsplash.
All this talk of lights during this phase of our renovation had me scouring the internet for the best deals and styles that fit my budget. So, I came up with some of my favorite vintage industrial farmhouse-style lights for under $50.
We didn't choose all of these specific styles for our kitchen but similar ones. And, most of these choices would work in any room of your house – not just a kitchen. I'll help you with some suggestions as I share these fabulous light finds under $50.
*This post contains affiliate links.
 Vintage Industrial Farmhouse Lights Under $50
1. Farmhouse Barn Light
This is a slightly modern version of the barn light familiar to everyone in the midwest.
 I love the look of oil rubbed bronze. To me, it's where vintage meets industrial. This light will accent a variety of colors and metal finishes. This is the light I recently installed on my front porch.
2. School House Light
These school house style lights have been a favorite of ours for years. And, while we've tried to find true vintage ones, they are very expensive and often in need of repair. This replica fits the budget and doesn't need rewired. We are installing several of these semi-flush mount lights around our kitchen. I think these lights also work in laundry rooms, hallways and mudrooms. I'm thinking of hand painting a vintage pinstripe on ours.
3. Farmhouse Pendant
Because I'm incorporating a lot of retro diner-era accents in my kitchen, I chose an all-white version of this light to hang above my formica dining table and our island counter. But I really adore how this one is aged more on the industrial side. Again, the black and oil rubbed bronze work well together in any room.
4. Edison Style Vintage Light
This petite ceiling light is another perfect mix of vintage and industrial. Paired with the farmhouse pendant light above, these two lights would seriously bring an industrial vibe into any room in your house. This light is also perfectly sized to hang over a set of open shelves.
5. Wire Cage Vintage Sconce
And finally, how adorable is this cage light? I am not sure if this light is an outdoor grade, but I think it would look really nice next to a front or back door under a covered porch. I would also love to see them in a bedroom as a reading light on either side of the bed or even in a bathroom beside a mirror or medicine cabinet.
6. Edison Bulbs
You've probably noticed that all of these lights look best with Edison-style bulbs. We have always loved these type of bulbs but struggled because we could only find them in 40 watts, which is just too dim for our taste. However, we have finally found 60-watt versions at a fantastic price!
These bulbs are adorable but I don't use them with every lamp or light in my house. We still try to use energy efficient bulbs wherever we can.
I hope you enjoy this little collection of affordable farmhouse vintage industrial lights. It's a great way to freshen up a room with a DIY project that can be accomplished in a few hours or less.
And, be sure to follow along with us on Instagram for a more up-to-the-minute look at our DIY kitchen renovation. (UPDATE: See our finished kitchen reno here!)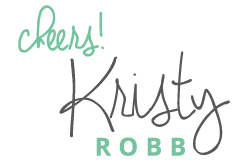 *This post may contain some affiliate links for your convenience. Robb Restyle may receive a commission, but you won't pay a penny more. Thanks for supporting our flea market addiction. Click here to view our disclosure policy.*