It's finally starting to look like spring here. It feels good to open our windows and breathe in the earthy scents of fresh spring air here in the Midwest! Nothing feels more spring than fresh flowers in vases all around the house.
Here's a little DIY vintage-inspired project to get you in the mood for spring – no matter where you live. These vintage-inspired vases are perfect for single blooms or even little yarn pom flowers.
Pom pom flowers happen to be my favorite choice since they cannot be killed by a forgetful waterer and they are always in bloom around here.
Here's what you need to make a Vintage-Inspired Spring Vase:
Glass Bottles or Jars
Flea markets are a great place to find cheap vintage bottles of all shapes and sizes. If you don't have any old jars or bottles already then you can purchase some inexpensive vintage-looking ones here and here and here.
Vintage Labels
I just found a few different options I liked by searching on Pinterest. I simply printed them with my home printer using regular paper. Here are links to the ones I used here:
French Label / Vanilla Label / Apothecary Labels / Kraft Apothecary Labels / Fruit Juice Labels
Let's get started!
I recently rediscovered this old stash of vintage bottles I had purchased years ago at an auction. Some are old Welch's grape juice jars, others were medicine or pill bottles. I loved that they were all uniquely shaped and dainty in size. It's cool to see how thick the glass was back then.
I cleaned them by hand and then applied the Mod Podge with a paint brush to the back of the label. Once the label was in place where I wanted it on the jar, I painted the entire label with Mod Podge. Be careful not to go over and over or the printer ink will start to smear.
I was careless with the adhesive and went well over the edges to make sure the entire label was sealed. I only used one coat because I wanted the labels to look old and wrinkled a bit.
Some of my jars were stained or blemished and that was totally okay – I love naturally distressed things! But I didn't want the glue residue to show. After they dried completely, I used a razor blade to scrape the excess adhesive from the sides of the jar for a cleaner look.
I made a few spring-like pom poms and added some tiny dowel rods as stems for some of the vases. These tiny bottles are perfect for windowsills and small spaces. The apothecary bottles would be great with a few blooms in the bathroom!
There are literally so many vintage labels to choose from that you could be endlessly creative with this project. These would make great gifts for co-workers, teachers and friends with a tulip or two inside.
We are also prepping for our first-ever SPRING market so I've been very inspired by new ideas and spring projects! In fact, most of these bottles are for sale. If you are near Indianapolis, be sure to check out the Handmade Vintage Market on April 23. We'll have lots of our standard repurposed and handcrafted goodness, plus a few new items like this cool vintage toy truck!
Seriously, there is nothing easier than a little Mod Podge craftiness! Recycled tin cans would also make great larger vases and a fun project for the kiddos to help with. Print off some vintage labels and let your imagination go wild!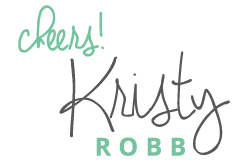 Linking up to these parties:
Thursday Favorite Things Blog Hop
*This post may contain some affiliate links for your convenience. Robb Restyle may receive a commission, but you won't pay a penny more. Thanks for supporting our flea market addiction. Click here to view our disclosure policy.*