Estate sales aren't for everybody… in fact they used to be my least favorite way to pick up bargains. That is, until I discovered Everything But The House. Let me explain…
The Best Way to Shop Estate Sales
Oh sure, we've found some cool vintage decor and thrifty furniture to flip in the past at estate sales. But I don't care for the crowds. I'm usually not able to attend the Friday evening sale (if they have one) so we have to shop with everyone else on a Saturday morning. It's crowded as you walk around the house browsing all the stuff collected on tables and in piles. There are usually long lines to check out, so if I do manage to find something it has to be worth the wait.
And walking around a stranger's house? Well that has its own issues for me. Again, I'm not a fan.
I think the prices are much higher than I can get at an auction and most definitely more than a flea market or yard sale. Sometimes you can get information ahead of time about what's included in the sale but pictures are usually poor and lists can be vague. So, you have to take a chance and drive all the way out to the sale for a good look at what's available.
We don't live in a urban area with tons of estate sales close by. It can be a hassle and we often walk away with nothing but wasted time.
Then we met the amazing team at Everything But The House this summer at a conference. Imagine our surprise when we realized they curated sales in Indiana (among other places) and they had an amazing website where we could curate goods for our home, blog and shop – whenever we wanted!
The Best Way to Shop Estate Sales
$1 Bids. Everything But The House (EBTH) is an online estate sale service that allows you to bid on items from the home of the estate. They have over 100 sales per month and every items starts at $1. ONE DOLLAR!  Hands down, this is the best way to shop an estate sale.
Nice Photos. Let me tell you, their photos are amazing. Products are clearly described along with estimated shipping costs if the sale isn't nearby. Think eBay auctions on steroids. You are getting access to often unique items that have been researched, acutely photographed and available for bidding at whatever price you decide… without leaving the comforts of your home!
No Junk. There's no sorting through clutter and junk. That work is already done by EBTH. Items are organized (and organized well, I might add) by sales or categories so it's easy to find what you're looking for. We love to just browse the sales, even when we aren't buying.
No crowds. No lines. And guess what, I don't have to pay a higher price if I don't want to. I can decide what I think the item is worth, make a bid, and if a get it, great – if not, I'll find something else.  All auctions are 7 days so you don't have to wait long to find out.
It's Fun and Fast. Does it have the thrill of an auction?  Most definitely! Corey and I may or may not have been in a few bidding wars during the last minute of an auction for something we really wanted. That is sometimes our favorite part of the process! Contrary to the tradition auction, though, we don't have to spend ALL DAY waiting to bid on a few items at an auction house. This is so much more convenient.
Here are my finds from EBTH.
This vintage desk was in pretty good condition and I only paid $10… and I only paid $16 for the vintage metal shelf. Checkout was easy. After I paid for my items online I had a 2-day window to stop by the house to pick them up. Most item descriptions also include whether the item is heavy and/or located in a basement or second floor, etc. which is also helpful for pick up.
I found the house easily and there were yard signs along the way to be sure you wouldn't miss it. When I arrived everyone was really friendly and helpful.
EBTH is the best way for us to curate goods for our shop. We love to flip furniture, like the desk above, to sell at our markets. I painted it gray chalk paint with my HomeRight paint sprayer and added some fun numbered knobs.
Mr. Robb was able to get this collection of boxes from another sale.
We repurposed a few of them, like this soda water box we put in our kitchen. We had found a similar box while thrifting in Wisconsin last summer but it was out of our price range so we were thrilled to find this at a sale a month later!
One of our most popular items to sell at market are our upcycled pet food containers made from repurposed vintage boxes. And that's just what we did with the pepsi and 7-Up soda boxes pictured above.
And here's a look at some of the other cool things we purchased from this particular sale. I think that mirror was less than $10 too. And how cool are those metal vintage sleds??? In all our years of picking, we had never seen anything like them. They are just right for adding a little winter greens and displaying on a porch for the holidays.
Whether or not you've been a fan of estate sales in the past, I encourage you to visit EBTH as soon as you can to browse their sales… this is a super convenient way to shop for vintage decor to repurpose (like we've done above) or to find thrifty furniture pieces, antiques and more for your home!
And, please come back to tell me if you were able to snag a really cool deal! I can't wait!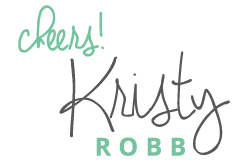 ** This is a sponsored post in collaboration with Everything But the House. They provided a small stipend toward our first purchase, but all opinions expressed here are mine.  **
*This post may contain some affiliate links for your convenience. Robb Restyle may receive a commission, but you won't pay a penny more. Thanks for supporting our flea market addiction. Click here to view our disclosure policy.*