Have you seen the 2016 Pantone colors of the year? I don't know about you, but they scream vintage nostalgia to me! I couldn't really get my creative juices flowing around last year's Marsala color. But this year… I'm totally on it!
Admittedly, pastels can be difficult incorporate into your home decor – outside of a nursery or kids room. And while I have seen very fresh uses of these two colors on Pinterest recently, I am excited to find ways to assimilate some vintage modern glam as well – because, well… that's what I do best!
It has always been a dream of mine to restore an old camper, merely for purpose of glamping… like in my driveway next to our patio and firepit. I'm definitely not much of a camper in the traditional sense.  But I can't get over the retro nostalgia that these tiny apartments on wheels offer.
Someday I hope to find one in my neck of the woods that's also in my price range. You know, dirt cheap.
To me, nothing is more American than the vintage Shasta travel trailer, except for maybe apple pie. So I thought it would be quite fun to design a kitchen using a 1950s Shasta as my design inspiration. If you've read more than a few posts here then you know, vintage style is pretty much my thing.
These design boards are purely meant to be inspirational ideas. I'm not trying to restore an old camper kitchen (yet) just dreaming of a kitchen reminiscent of this retro era that also reflects the new Pantone colors Rose Quartz and Serenity.
Pantone Serenity Inspired Happy Camper Kitchen Design
You guys… I have found the perfect appliances to anchor this kitchen design and I've created a board for each of them. The retro stoves from Big Chill were made for me. At least that's what it feels like. They are so amazing and come in several bright candy colors.
Let's start with the Beach Blue stove… it is seriously my favorite. It would look perfect in my own vintage kitchen design.
Let's break this design down a little…
The stove is the centerpiece of this kitchen, so I tried to keep the backsplash, floors and cabinets very neutral but still bright. We love to mix rustic textures with chic, retro styles. Schoolhouse lights are always a classic choice. You may recognize the blue milk glass hardware from my kitchen – it is a perfect match to the beach blue! Your kitchen is a great place for a splash of color.
I really think you can adapt this kitchen design to different eras of homes by adjusting the accessories. It would be very easy to personalize this style with some curated goods like vintage thermoses and retro metal fans – my favorites – or modernize it with some industrial inspiration like stainless steel and piping.
Have you seen the new Vintage Charm Pyrex bowls? These adorable vintage-inspired designs celebrate their 100th anniversary. Love them!
Pantone Rose Quartz Inspired Happy Camper Kitchen Design
Just a few swaps and this kitchen design also works with the pink lemonade stove from Big Chill.
Aren't these kitchens just fab?  These retro kitchen appliances from Big Chill aren't your grandmother's pastels. They have a modern twist and would make anyone smile! I am dreaming of the beach blue one in my kitchen.
Just in case you want to include some of these fun inspirational pieces in your own kitchen, I've included shopping links below.
Sources shown on
Beach Blue Stove
style board:

Nordic Pink Fabric

Tablecloth

Sources shown on
Pink Lemonade Stove
style board:

Schoolhouse Light

Nordic Pink Fabric

Tablecloth
Whether you have a big kitchen remodel on the horizon or are simply looking to add some modern updates, I hope you enjoyed this design inspiration!
Visit the Big Chill website and view all their colorful appliances. I'm curious… what color would you choose?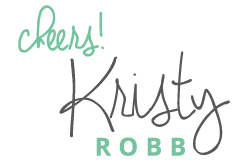 *This post may contain some affiliate links for your convenience. Robb Restyle may receive a commission, but you won't pay a penny more. Thanks for supporting our flea market addiction.*