Turn plain old pumpkins into glam jade green pumpkin decor that looks like glass with a little chalk paint and metallic paint.
I love creating little pumpkin vignettes around the house for fall – and I especially love when they look chic enough for the Thanksgiving table too.
So, I'm back with another way to add some glam-y shine to inexpensive craft pumpkins and turn them into glam jade green pumpkin decor.
I am part of the DecoArt core blogger team for 2019-2020.  This post and paint is sponsored by DecoArt, but all opinions, ideas and creative inspo are from me.
And, you'll wanna see how I transformed my vintage 1950s Aluminum by Galistyn – you know the stamped, lightweight metal trays you can find at the thrift store or flea market?
Turn this old classic into farmhouse chic decor with a little chalk paint.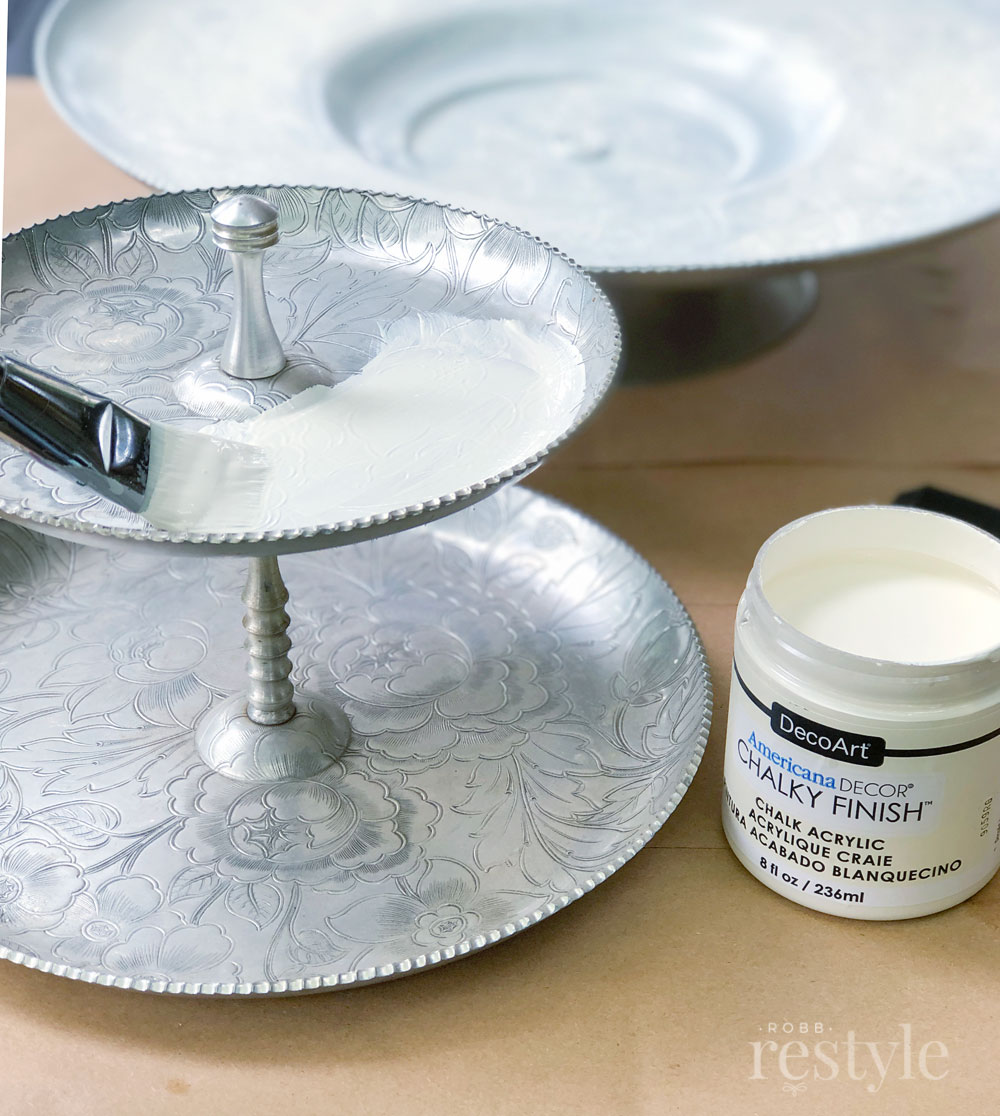 You'll want to head on over to the DecoArt blog for ALL the juicy project details on how to create jade green pumpkin decor for your fall or Thanksgiving table.
This is a great way to make inexpensive pumpkins look like glass! That means you could even use these on the kiddie table too.
There's a special trick to working with transparent metallic paint, so don't miss the steps on the DecoArt blog.
So, what color are you decorating with this season?