Create your own summer style with easy DIY earrings. Transform balsa wood shapes into stylish earrings with DecoArt Stylin paint.
What's more fun than creating your own summer style? I was so excited to try out DecoArt Stylin paint and thought it would be fun to use these fashion paint colors with my Cricut maker to create my own custom fruit slice earrings.
I love the bright color palette for DecoArt Stylin paints. Plus, they are water-based and mix really well together. It's the perfect paint for fashion accessories. Keep reading to see how you can make your own fruit slice earrings too!
I am part of the DecoArt core blogger team for 2018-2019.  This post and paint is sponsored by DecoArt, but all opinions, ideas and creative inspo are from me.
Here's what you'll need to get started.
Supplies Needed:
DecoArt Stylin 2oz – Yellow
DecoArt Stylin 2oz – Green
DecoArt Stylin 2oz – Fushia
DecoArt Stylin 2oz – White
DecoArt Stylin 2oz – Black
Paint Brush (including a tiny one for details)
Earring Hooks
Jump Ring Connectors
Needle nose pliers
Cricut Maker
Knife Blade
Balsa Wood
Let's get started.
Begin by creating your fruit shapes in Cricut Design Space. You can try to make the shapes on your own, or I just simple found a couple of fruit slice shapes that I purchased. Then I added a little circle at the top for the earring hook. You'll want to 'attach' your shapes to the mat before cutting to fit your piece of balsa wood.
It's easy to cut balsa wood into shapes with your Cricut Maker machine and a knife blade. Just make sure to add a little painter's tape to secure the wood to the mat. Since the machine is making deep cuts, it helps to make sure the wood doesn't move around during the passes.
Next, decide on what kind of fruit slices you want to make. I love the bright shades of lemons, limes and watermelon – and they are my favorite flavors of summer.
Paint your earrings first in a solid color. Then use a smaller brush to add some detail.
How to paint a lemon slice:
Painting citrus slices can be a bit tricky, so I broke it down for you here. First paint your border, then add little triangular notches around the border in equal distances.
The notches will be where you divide your lemon wedge into slices. Start at the notch and paint a thin diagonal line toward the center notch. You don't have to go all the way to the center. Add a few more small lines in between the lines for detail if you want.
When the fruit slices are dry, use your needle nose pliers to bend and close the jump ring into the hole. Next, add your earring hook to the jump ring. And that's it!
These earrings are a fun way to add a pop of color to your summer wardrobe. I think DecoArt Stylin DIY earrings would make a great craft for a girl's birthday party too! There are so many possibilities.
And because I was so excited about this adorable summer style, I decided to share a few outfits from my own closet to help inspire you!
What is your favorite summer flavor? What about ice cream or popsicles? There are so many cute shapes you could paint with DecoArt Stylin paints to create your own food-inspired summer accessories – even necklaces and tote bags!
Thanks for stopping by… I can't wait to see what you create with DecoArt Stylin paints. There is so much satisfaction in wearing something you created yourself.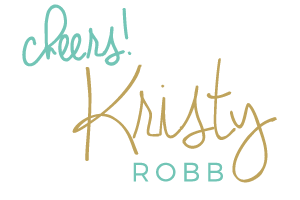 PIN THIS FOR LATER: