Paint your outdoor furniture like a pro with a Wagner FLEXiO Series paint sprayer.
If you decorate with painted furniture outdoors, then you know the weather can be tough on these pieces – leaving you left to repaint your furniture more often than you'd like. #WagnerSprayers
But, I'm going to show you how to paint your outdoor furniture fast with a paint sprayer, so you can enjoy it all season long – without all the hassle!
Ever had to paint a chair or bench with turned legs and a lot of spindles? It's time consuming and not a lot of fun.
Paint sprayers are actually fun to use and eliminate a lot of the effort that goes into painting furniture. So, you're going to want to stick around and see how I transformed this old porch bench in no time at all.
*This is a sponsored post. Wagner challenged us to come up with a clever project using their FLEXiO 3000 Paint Sprayer. I was compensated for this post, but all opinions and creative inspo are all mine! This post may also contain some affiliate links for your convenience. Robb Restyle may receive a commission, but you won't pay a penny more. Thanks for supporting our flea market addiction. Click here to view our disclosure policy.*
Using the Wagner FLEXiO 3000 paint sprayer on outdoor furniture.
First of all, you're going to want to find a nice, wide open space to set up your project. I just grabbed a shady spot in my back yard and laid out a drop cloth. I also added a few boards so my bench could set up a little and not sink into our soft grass.
This bench is actually on my mom's front porch and she really wanted to update it with a Magnolia Homes paint color. Since her house is gray, we thought the Magnolia green would be a good fit.
For this project, the FLEXiO 3000 Sprayer was the right-sized tool for the job. It has an ample paint container that's easy to fill. I also like that you don't have to add water or adjust the paint consistency on this sprayer. Instead, you adjust the controls on the sprayer to fit your needs.
More about those settings… depending on the type of paint you are using and the amount of spray you desire, there are a few settings to adjust before you begin.
First, you set your air power. I set it to a 6 for furniture. Then you can set your material flow control. My paint was pretty thick, so I set it to a 9. Oh, and don't sweat the settings, there are plenty of guides (even pictures) on the sprayer to help you.
This paint sprayer is very controlled without a lot of overspray, so while it looks like I might spray that tree and everything else in my yard , the sprayer didn't reach it. 🙂
This is what it looked like after one coat. The paint is even and the finish is smooth. Plus, it got in between and around all those spindles and turned legs. And it maybe took me 20 minutes?
Once the first coat dries, you can spray on another coat. Two coats of paint were all that this bench needed to cover all the chippy-ness.
I had some leftover paint and loved using this sprayer so much, that I grabbed a dresser off my front porch and painted it green too – you can see it in this post. But you can always easily just remove the paint container and pour the paint back into your can. No waste!
I delivered the bench back to my parent's front porch and moved some of my mom's decor around to give it a fresh new style with her newly painted bench.
Here are a few more shots of the finished painted bench project all dolled up on her porch.
I'm telling you… it's really hard to beat the smooth, professional finish you get with a Wagner FLEXiO 3000 paint sprayer. I mean, look at those turned legs!?!
And it took so little effort.
Even more #WagnerSprayers projects!
I've teamed up with two other talented bloggers to share even more outdoor DIY projects with the Wagner FLEXiO Series paint sprayers! If you're looking for professional and fast finishes on your projects, you must check them out too!
Patio Furniture Makeover with Atta Girl Says  //  Sleek Potting Bench with Hunt & Host
I hope you leave inspired by this and all the projects with the Wagner FLEXiO Series paint sprayers… once you try a paint sprayer, I think you are going to find there is no better way to paint something.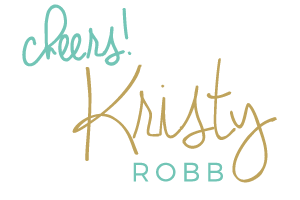 PIN THIS FOR LATER