Create a cute wooden tray with farmhouse style vibes. This easy DIY project uses my favorite shade of color stain and some leftover hardware.
If you're like me, then crafting is simply part of your being. That also means your hands often pay the price.
I feel like I'm constantly apologizing for the state of my hands… whether they show the remains of paint colors I used over the weekend or they are just dry and cracked from scrubbing off project paint or glue or whatever.
And manicures? Humph. Don't even get me started. I just don't think it makes sense to pay for nail glam when I know it will be destroyed during a project. Because there's always a project… like this DIY Farmhouse Tray.

*This is a sponsored post. I was compensated by Workman's Friend in exchange for an honest review. As always, all opinions and creative inspo are mine and mine alone! This post may also contain some affiliate links for your convenience. Robb Restyle may receive a commission, but you won't pay a penny more. Thanks for supporting our flea market addiction. Click here to view our disclosure policy.*
I try to use hand lotion when I can, but I hadn't really given much thought to using it BEFORE I tackled a messy project. That's whenWorkman's Friend recommends you use their Barrier Skin Cream. You put it on your hands before you get to work.
So, I decided to give it a try during a recent DIY project. Keep reading to see how I transformed this plain old tray into chic farmhouse decor.
DIY Farmhouse Tray
I love decorating with trays and this project is SOOOOO EASY. Take simple wood to simply chic…
This chevron wooden tray from Walnut Hollow is one of my favorites to work with because it has the look of inlaid wood. Just a little note… Walnut Hollow is a great place to find all kinds of wood surfaces you can customize yourself.
I wanted to highlight this tray's farmhouse vibe. And, I've been digging this gray-blue shade lately because it goes so well with all kinds of decor and color palettes.
But I'm also kinda tired of distressed paint finishes so I decided to use DecoArt color stain in Chambray. I love how the color stain gives a rustic, but finished look to the wood. If you don't have any color stain, just dilute your favorite paint color with a little water. 
Start by wiping the color stain all over your wood tray. Don't be afraid to apply it heavily. You can control the depth of color by wiping it away and applying additional coats.
I prefer using a dry cloth with stain because it's faster. But, you may need to use a brush to get into all the crevices. Be sure to wipe your stain in the direction of the wood grain for a cohesive look.
Once you have layered the stain on to your liking, allow it to dry. The great thing about this DecoArt color stain is that it dries rather quickly.
I had some leftover gold hardware from my recent bedroom makeover, so I added two of the handles on the top of this tray. Adding them to the top instead of the sides gives it a more modern look.
Just because you love farmhouse style, doesn't mean you can't mix in some color here and there. All that white needs some contrast, you know?!
Green and blue are two of my favorite color combos – especially when decorating with vintage globes!
And that color stain has just the right amount of rustic, without being too distressed. Would you agree?
Even more EASY DIY Projects!
Check out these fun, easy projects and see how simple it is to keep your hands soft and clean even when you are knee deep in stuff like…
DIRT – an easy terra cotta pot makeover that makes all the difference
MARKERS – a quick and fun farmhouse organization idea
LIQUID GUILDING – see how to make plain seashells stunning
SPRAY PAINT – how to make cheap plastic look perfectly precious
Keep hands healthy during DIY.
So, I definitely think you need to have a little Workman's Friend Barrier Skin Cream in your craft tool box – especially if you are a frequent crafter and painter like me. Anything that makes clean up faster, without destroying my skin is a must-have. Unlike other products, it works like a protective glove in addition to softening and moisturizing.
Plus, they are offering my friends a BOGO (buy one get one free) opportunity! Snag one for yourself and one for a friend. These would make an awesome stocking stuffer too (it can protect your hands from all kinds of things in addition to stain – grease, dirt, chemicals, and other irritants). 
Click here to get some Workman's Friend and ADD 2 to your cart, when you checkout use discount codeWFBUYONE and the price of the second tube will be discounted.
DIY doesn't have to mean destroying your hands or skin. I know you know someone who could benefit from this skin cream… Happy crafting!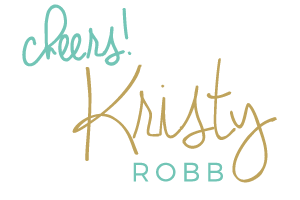 PIN FOR LATER