Never underestimate the power of paint to renew a tired space. Transform a boring bedroom into a boho chic oasis with Valspar Signature paint.
To say our bedroom was a little tired is an understatement. I can't even recall the inspiration for this wall color.
This shade of buttercream just wasn't cutting it anymore. Not to mention, I never really found any bedding or accessories that fit this color just right. See more of this space here.
But alas, it's a bedroom. And, as bedrooms often do, it had taken a dip on the list of DIY projects around the house.
Here's the thing. Everyone deserves to love where they sleep. And while your bedroom is a very personal room, it doesn't mean you can't make it into an oasis with a little paint and some comforting decor.
*This is a sponsored post. We have always loved Valspar Signature paint so I was delighted work with them on this project. I was compensated for this post, but all opinions and creative inspo are mine alone! This post may also contain some affiliate links for your convenience. Robb Restyle may receive a commission, but you won't pay a penny more. Thanks for supporting our flea market addiction. Click here to view our disclosure policy.*
Pink & Green Bedroom Inspiration
Around here we dig a vintage vibe. So I looked through some of my own personal treasures for a little pink & green boho bedroom makeover inspiration.
This pink and green afghan was something that my great grandma crocheted for my mom circa 1970s. It happened to match her new bedspread at the time.
Shop here for bedroom wallpaper ideas.
I also grabbed a few accessories around the house that, when grouped together, felt a bit gypsy and wanderlust. And, this became my bedroom inspiration. Find out how I made this paint pour USA here. 
Pink Paint
Convincing your husband to paint your bedroom pink is no easy feat. But we agreed that Valspar Signature paint from Lowe's in Sugarcane Pink was a good compromise. It's basically a shade of white with red and pink undertones.
(NOTE: If you're trying to select a lighter color for your walls, it helps to grab a plain white paint chip for comparison so you can really see the undertones of a particular shade. It's hard to tell in some of my photos, but this is really a nice shade of light pink, especially next to our white trim.)
Boho Bedroom Decor
At first I wasn't sure if the color was too "white" but once dry it becomes the perfect shade of boho pink. It's soft and subtle. But it's still a significant change for our walls. This color makes me feel so happy.
By the way, we also painted our ceiling with the wall color. It's something we like to do in our bedrooms for a more cohesive look. Plus, when you're lying in bed, you can still catch a glimpse of that great paint color. 😉
Most of my other pink and green accessories around the room are a mix of new and old. I wanted this to be a thrifty transformation.  And it was fun to hunt for decor in this boho-inspired color palette.
We upgraded a few of our bedroom dressers to these mid-century modern versions we found at a local shop. There is simply no modern substitute for solid wood vintage furniture and I love the stylish, yet simple look of mid-century stuff.
Clearly, I am a little obsessed with necklaces… #sorrynotsorry
This artwork was painted by my other grandma. It makes my heart happy to have finally found a place to display them. I left them unframed because I thought it lent a flea-market-chic style to them that fit the boho theme of the room.
Part of our bedroom makeover meant we needed to replace our old nightstands. We were still using these. But, they were too narrow for books, charging stations, lamps, etc. To make these modern versions feel more boho, we added old soda crates to the bottom shelf for storing additional bedside necessities.
And, can we talk about this adorable round pink pillow??? Seriously, that's all the inspiration I needed to paint my room pink. 😉
One of the most satisfying and easy ways (on the DIY-scale of difficulty) to transform an outdated space is with PAINT. Color is powerful. And your bedroom should be on that list too. After all, you spend a lot of time in there.
We truly love using Valspar Signature paint for our room makeovers and hope this inspires you to change up your space with a little paint too.
So tell me, what room are you going to paint next?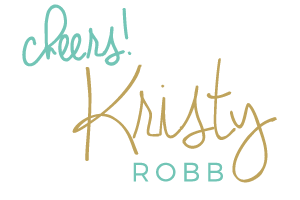 PIN THIS FOR LATER