Don't write off ugly ceiling fans in your home until you see this one. There is finally a better-looking ceiling fan option.
Ceiling fans… Love 'em or hate 'em?
Do you remember watching Trading Spaces waaaay back when? (BTW, I'm super excited for its return!)
That was when I first learned that ceiling fans were the bane of every designer's existence. There was no way they could possibly create a new room design around that propeller-like eyesore in the ceiling… no matter how practical the fan might be to the homeowners.
In our house, they are pretty necessary.
Old houses with 9-feet ceilings aren't the most efficient when it comes to heating and cooling. That means we have one in every bedroom, living room and family room.
And, we've just accepted these ceiling atrocities (HA!) as part of our room designs. Until now. Keep reading to see my new fave ceiling fan.
This post is sponsored by Stile. I met them this summer at the Haven Conference where I got to view and learn about this beautiful fan in person. I thought it would be an awesome solution in our home, so they sent us a complimentary fan to review here. As always, all opinions, ideas and creative inspo are from me. See my disclosure here.
First, let's take a look at our old ceiling fan… and all the reasons why I wasn't a fan of this fan.
It's just a standard ceiling fan, and at the time we picked this up years ago, there weren't many options. I don't remember seeing the light on in the store but if I had, I probably wouldn't have brought this one home. It is so dim – no matter what bulbs I try.
Sometimes when we are cleaning, decorating or painting, we really need some light in this room. And we just didn't have it.
Also, we rarely ever turn our ceiling fans off. Because if we did, you would see the thick fur of dust lining the blades. Gross, but totally true. These blades are like a magnet for dust bunnies.
Now, let's meet the new Anderson fan.
By the way… my oldest son is named Anderson. So that kinda sealed the deal, right?! We decided to install it in our living room where we just redid the ceilings with a faux coffered beadboard look. And, we spend more time awake in here than in our bedrooms.
But after installing this one… I can tell you that our bedrooms will be getting one of these too!
I mean, look at this fan! It's such a better looking design. This fan actually looks like it belongs on our beautiful white ceiling.
I think it looks both classic and a bit modern. But, not too modern for this old house.
This little change hasn't gone unnoticed either… when visitors have entered our living room, they ask where I got my new light. Then, I love to surprise them by telling them it's a fan too!
Oh, and did I mention it is controlled remotely? Best. Upgrade. Ever.
Under my thumb there is a switch for the light, in addition to the fan settings. Easy-peasy.
You see, our light switches ar on the opposite side of this room. Plus, I hated reaching up to the dangly chains that hang down and try to remember which one was the fan and which one was the light.
Am I right?!? Sometimes it's the little things.
You know what I don't see? The ugly blades.
You know what I don't have to do? Change the light bulbs. 
The Anderson fan is energy efficient with dimmable lifetime LED lights. And not the weird cool light either. It's a nice warm white glow.
By the way, installation was a cinch. Just in case you were wondering. 😉
GIVEAWAY ALERT! (Giveaway is OVER – Winner has been picked)
If you are tired of staring at an ugly ceiling fan, then you need an upgrade to this more fashionable option! Shop here or visit my Instagram to find out how you can WIN ONE!
The Anderson fan by Stile is available at the Home Depot. It really is a work of beauty and design. And, it's an aesthetic I can totally get behind. Because ceiling fans aren't going away anytime soon in this household.
And, now they don't have to in your home either.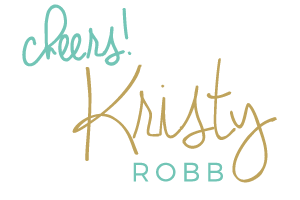 PIN THIS FOR LATER