Here's an easy way to remove rust from your vintage finds.
You know me. I love a good ol' rusty patina finish. But sometimes, the rust can be a bit crusty. And, I'm not always keen on the rust rubbing off on other things.
You see, I kind of wanted to use this locker basket that we found thrift shopping recently to hold our scarves, gloves and hats in our new entryway makeover. But I didn't want rust to end up on the winter gear.
These are the times that I wish I had something to revive my rusty metal finds. You know, clean them up a bit… spit-shine, if you will.
Well, guess what? I tried something recently that I really liked… it worked well at removing the rust, was hassle-free and non-toxic. So I thought I would share it with you!
The folks at Workshop Hero found me on Pinterest and noticed that we love working with vintage finds, so they sent us some complimentary products to review here. As always, all opinions, ideas and creative inspo are from me. See my disclosure here.
Metal Rescue Remover Bath
Here's a closer look at the rusty vintage locker basket. I think it was around $12 – which is a steal! Plus, I liked that it was a wider, less deep version. This style of locker basket is a rare find for us.
I thought this was also the perfect candidate for Metal Rescue® Rust Remover. I simply followed the directions on the bottle. It's a concentrate, so you have to add water to create a bath for your metal object. I used an old plastic tote with a lid for the bath.
Since the tote was a little large, the water was not very deep, so I just rotated the basket every 12 hours or so. Depending on how rusty your object is, you may need to soak for more or less time.
But that's it. You let the rust remover do all the work. Simply soak, check and dry. I didn't even need to wear gloves!
The only warning I noticed was that your metal may darken with this treatment. However, I didn't think this was very noticeable on the wire locker basket.
And, here's the vintage locker basket after the treatment.
I am super happy that this basket still looks vintage, but without all the crusty rust on the wires. There is still a bit of rust coloring on the bottom, but it's smoother and doesn't rub off with your fingers.
Now, this basket is fit to store our winter scarves and hats.
If you like repurposing vintage finds like we do, you may want to have some of this Metal Rescue Rust Remover on hand. Sometimes you want your vintage finds to look clean and revitalized. This is the perfect product to do just that.
Plus, it's virtually no effort on your part… and this busy mama likes that a lot!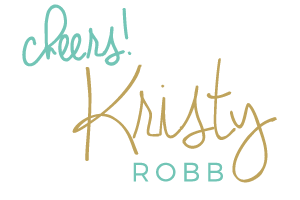 Pin this for later!