So, I have a child in junior high now. Junior high. How did that happen? More still, how did my little boy grow up in the blink of an eye?
And while I will miss things like his obsession with sharks, how he giggled when he drove his power wheels jeep in the driveway, or how he used to call my mom Bam-Boo instead of grandma – I couldn't be prouder of the young man he is becoming.
I also love it when my children start to explore their own styles and express themselves through their choices. I'm just not crazy about when they point out how UN-cool I am. Like when I use LOL in a text. Yep, I still do that.
Last summer we decorated his little brother's room in a Vintage Camping theme. We decided to paint both of our boys' bedrooms at the same time. This inspired my guy to update his bedroom to fit the things he was into now, like 80s movies, classic rock and roll, and video gaming.
I'd say he has pretty good taste. And we both share a love for the 80s!
This prompted an Amazon search for some new bedroom accessories. I was pleasantly surprised at what I discovered and wanted to share it with you. In case you have a boy in your house that is also growing up way too fast.
*This post contains affiliate links.
 Affordable Boy Room Decor from Amazon
| | | |
| --- | --- | --- |
| 1.    | 2. | 3. |
| 4. | 5. | 6. |
| 7. | 8. | 9. |
My guy now has a school-issued laptop so we needed to add a desk to his room. The desk also needed to fit into a snug corner. I found this desk with hairpin legs. Hairpin. Legs. Need I say more? Seriously – I love everything about this desk and it's just over $40. I've seen hairpin legs (without a tabletop) sell for much more. And if the teal legs aren't your thing, they have black too. It's very lightweight but put together well. This table fits both modern and retro styles. And, they have end tables and coffee tables too – perfect for dorm rooms and college apartments!

Every desk needs a chair and this one was just right. It's also in the $40 range and has a nice modern twist. The tractor seat is pretty comfy. We have hardwood floors and so the castor wheels work well for us. This one comes in several fun colors too!

Did you know Amazon has gobs of fab handmade goods too? I love this arrow. He didn't request this, but I can't help but add a little more decor to his walls. I think it's both masculine and rustic. This item is in the $25 range.

This was the priciest item we purchased for his room for around $80. We all remember our first music player, don't we? I remember asking for my first CD player for Christmas in high school. There's just something about playing tunes on your own device in your bedroom – call it coming of age… and this not so little guy wanted something to play both vinyls as well as music from his phone. I love the retro look this record player has. He also loved the color. 

This cart is made by the same company that makes the table, so the teal legs also match. The bedrooms in our old house aren't large. This shelf will provide storage for his record player, records and some books. It's easily moveable and fits into the corner of his room. It's just shy of $40 and comes in other colors too.

The great thing about vinyl is that the album can serve as wall art too. He's already collected a few of his own records, in addition to raiding his grandpa's collection. What better way to celebrate the music he loves, than to put these albums on the wall. These wall mounts make it easy to still access the vinyl when he wants to listen. 

The room is small, but this guy wanted a full-sized bed (no matter how much space it sucked from the room). So we upcycled an old bed with a little paint and purchased a new mattress from Amazon. This mattress is inexpensive but very comfortable – a great choice for a kids room. It comes in a small box so we could easily transport it upstairs before letting it expand.

I didn't want to take up precious desk space, so we opted for a floor lamp. This is a great-looking lamp. It has a super modern vibe and is priced around $50. I'm thinking about putting one of these in my room too!

Did you know Amazon had some amazing and very cheap pillow cases? This is a fun way to personalize a teen boy's room for very little cost. My guy loves cats and adores grumpy cat memes to boot. So I found this pillow cover for like $7 and just threw it in for fun. He actually smiled when I gave it to him. And that made it worth it.
As you can see, it doesn't have to cost a lot to update a boys bedroom with fun accessories as they grow. I'm a prime member so all of these items were delivered for free… and that makes this busy mama super happy.
Do you shop on Amazon for home decor? What is your favorite discovery? I'd love to know. That hairpin table desk is definitely one of mine.
Stay tuned more pics of his entire room coming soon!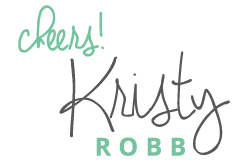 *This post may contain some affiliate links for your convenience. Robb Restyle may receive a commission, but you won't pay a penny more. Thanks for supporting our flea market addiction. Click here to view our disclosure policy.*