If there's one thing we know, it's how to shop at flea markets. The more you practice, the more you get better. Right? And while it doesn't require any special skills, sometimes negotiating prices can be intimidating.
So we decided to share some of our flea market shopping secrets with you! Keep reading for our top five tips for flea market shopping.You're going to want to pin this one for later too!
Some of my most favorite vintage finds have been discovered at a flea market. These are just a few of the treasures we are always on the hunt for:
Architectural salvage and unique old boxes. Or, things we can upcycle and repurpose.
For more creative ideas on how I use these vintage boxes in my home decor, click here.
Furniture we can flip.
Click here for project details on this old bench.

Vintage-inspired home decor.
Here are our top 5 tips for flea market shopping:
Decide what you want to pay before you know the cost.

This is our #1 tip! You are going to find that a lot of items at the flea market are unpriced. When you find an item you are interested in, first decide in your mind what price you are willing to pay for it. What is your personal price ceiling? Once you have that magic number in mind, DON'T PAY MORE THAN THAT.

When you decide on a firm price YOU are willing to pay, you can be a more confident negotiator. This also works if the item is already priced, because everything at the flea market is negotiable. Everything. That is simply how flea markets work. Don't be shy. Your #1 goal at the flea market is to get a good deal, am I right??

Are you keeping it for yourself or reselling it?
Or, is it an investment?

Sometimes we find things we love and want to keep. But we are makers. We set up shop at a few vintage/handmade shows a year (plus our shop is always open). So, sometimes we buy something we know is trending or could easily be upcycled and resold. Thus, we have to decide if this item is one to keep or resell.

If we decide we want to keep it, we are willing to pay a little more. However, if the plan is to resell or upcycle it, we want to pay much less for it (it helps us keep our resale prices lower). This quick decision also supports the price we settled on in #1.

Is it an investment? Many of us already have ideas for our finds. Sometimes the item so raw, that you are willing to add a little dough to make it look better or fit your decor.

For example, maybe you are planning to reupholster that vintage wing back chair you found for $25. Or, you picked up a set of metal stools for your kitchen but they need a new coat of paint. How much more money will you need to add to make it into what you desire? Use this number to help you find your top price in #1.

Never make the first offer unless the vendor asks you to.

We like to start with "what's your best price on this" (if it's not priced) or "is this your best price" (if there is a price listed).

The vendor will answer and often reply with a lower offer… "I can do $x" or "I need to have at least $x for it" and then you can either respond with a counter or accept their offer.

Here's why this works. It's possible their price will already be lower than the price you decided on in #1 – so don't shout out a price first! You can also see how willing the vendor is to work with you. A lot can be observed in their attitude and response to your question, so pay attention.

The alternative will be that the flea market vendor will tell you to "name a price." If this happens, always start by offering a price LOWER than you decided on in #1. Don't be afraid.

Start with "Would you take $x." This should be a statement, not a meek question. Be confident in your offer and leave yourself a little wiggle room in case he/she counters.

Remember to be patient and let it happen. Corey was looking at a vintage wooden chair recently. The vendor said "how about $10" and he didn't respond right away; just kept looking over it. Then she added "ok, $5 then". I loved this chair and would have paid $10… but I'd much rather pay $5. Deal!

Be willing to walk away.

You always have to be willing to walk away from an item. There's no reason to overpay for something at a flea market. Remember #1? Stick to your guns. You'll run into many booths that feel like antique store prices. That just means the vendor is likely too attached to his/her stuff and not going to make any deals with you. Just walk away.

It also shows them you are serious. Often after we've walked away, the vendor has lowered their price even more. Sometimes it's a fit and sometimes it's still too high. But you didn't overpay, so pat yourself on the back.

Be prepared.

Here are a few things we like to bring with us to make our flea market shopping experience even better!

Bring a big bag. My favorite way to tote our finds around is a big blue ikea bag! Seriously. It's lightweight to carry and holds gobs of items. Plus, it folds up small and can be stored in our car when we aren't using it.

Hand wipes are a must. I'm kind of a germaphobe anyway so I always have them with me. But flea market stuff can be grimey. You'll be glad you have these in your big blue bag.

Cash is king at the flea. In this digital age of plastics, it can be easy to forget. We have found very few flea market vendors in the Midwest who accept other forms of payment. And that's ok by us. Our budget is typically our cash-on-hand that day so we can easily stay on track and not overpay for something. When the money's gone it's time to go.
That's it! You are now ready to negotiate your best deal at the flea market. We wish you luck and can't wait to see what you bring home!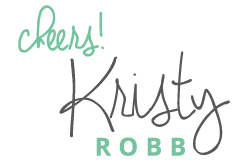 *This post may contain some affiliate links for your convenience. Robb Restyle may receive a commission, but you won't pay a penny more. Thanks for supporting our flea market addiction. Click here to view our disclosure policy.*