One of the easiest ways to repurpose or upcycle a vintage box is by adding hairpin legs. And, Crates and Pallet makes it easy and affordable with their new hairpin legs available at Home Depot.
This might be one of the easiest projects I've ever posted about and I'm so ecstatic to share it with you. It all begins with trendy hairpin legs from Crates and Pallet.
*This is a sponsored post. Crates and Pallet challenged us to come up with a clever project using their Hairpin Legs. I was compensated for this post, but all opinions and creative inspo are all mine! This post may also contain some affiliate links for your convenience. Robb Restyle may receive a commission, but you won't pay a penny more. Thanks for supporting our flea market addiction. Click here to view our disclosure policy.*
We love to repurpose vintage boxes or more specifically, old wood beverage boxes and soda crates. In this post, I showed you creative ways I use vintage boxes in my home decor. Today I'm going to show you how to repurpose a box into a piece of furniture.
Before there was cardboard, we had wood boxes. And instead of the disposable versions we're used to today, these vintage versions remind us of a time when we received a deposit for returning glass bottles, soda wasn't bad for you, and a bottle opener was required.
Those were the good ol' days. 🙂 You know, when you could still get an ice cold double cola.
I love hunting flea markets and thrift shops for boxes that still have the beverage brand name visible on the outside. It's a real score if you find a box of a beverage that no longer exists. Click here for a few of my favorite flea market shopping tips.
Upcycled vintage boxes make the coolest retro furniture! Repurpose them as shelves or side tables or storage. Turn them sideways or leave them right side up. There's no wrong way to repurpose a vintage box.
So, grab an old box and a 4-pack of these hairpin legs from Crates and Pallet. And, that's all you need to turn that old box into a retro-chic piece of furniture for your home.
We spotted one of these 1947 Hoosier beer crates at an antique shop a few years ago. We were smitten from the start. I mean, we love our state and my husband is also an IU fan… so, of course we had to own this box.
They are rare and I know this because we've been doing this a long time. We finally decided to bite the bullet and purchase one on eBay. We paid more than I would have liked, but hey, you can't buy a solid piece of furniture for that price. Right?!
How to repurpose a vintage box.
We like to paint a coat of clear satin polyurethane over our boxes to clean them up and keep the paint from deteriorating more. Then, attach the legs to the underside of your box (or whatever side you want to be on the bottom). And that's it!
The Crates and Pallet Hairpin Legs are already pre-drilled for easy installation. We used the 16″ black steel 2-rod hairpin legs. Depending on the size of your box or the type of furniture you want to create, choose hairpin legs between 16″, 24″ or 28″ height.
Give yourself a pat on the back. You just created a completely custom and unique piece of furniture for your home.
We decided to take our box outdoors and create a container planter with it. Here it is on the my parent's new patio.
There are so many ways you could use this… Put BBQ fixins' in when you're grilling out or fill it with ice for party beverages. Or, use it inside for a unique place to store toys or books.
Just look at the side of this vintage beer crate. I can't believe how pristine it still looks after all these years.
Oh, and my parents just added a stamped concrete patio and invited us over for s'mores.  Isn't their patio gorgeous???
Just perfect for grandkids and big wheels… and s'mores.
Every vintage box is made better with a set of hairpin legs. I truly believe it. Plus, at around $10 a leg, you don't have to invest a whole lot to make a really unique piece of furniture.
See even more weekend projects featuring hairpin legs and shelf brackets from Crates & Pallet
Now it's your turn to look around… how could you use these shelf brackets and hairpin legs from Crates and Pallet in your next project?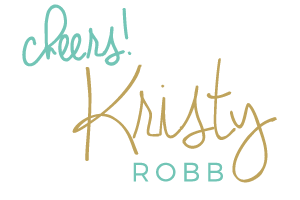 PIN THIS FOR LATER