Looking for an easy way to hide your ugly drop ceiling? We used metal ceiling tiles from DIY Decor Store to update our 60s particle board ceiling into something spectacular.
Remember my ugly dining room ceiling project? I'm back with yet another drop ceiling transformation.
Because you've seen them. And maybe even you have them in your home. Let's all agree that drop ceilings are not a pretty site. Shall we? But I'm here to show you again that change is easy with metal ceiling panels from the DIY Decor Store.
*This post is sponsored by DIY Decor Store. I was compensated for this post, but all opinions and creative inspo are all mine! This post may also contain some affiliate links for your convenience. Robb Restyle may receive a commission, but you won't pay a penny more. Thanks for supporting our flea market addiction. Click here to view our disclosure policy.*
In addition to our ugly ceiling makeover, you can see even more decorating ideas from my friends. Transform your space inside and out with these clever DIY decorating hacks.
Here's a look at a few more decorating hacks using supplies from the DIY Decor Store:
Update An Old Door  |  Create A Custom Art Niche
Spruce Up Your Garage Door  |  Repurpose Ceiling Tile Decor
DIY Drop Ceiling Makeover
This isn't the first ceiling in our home that we've changed. Our house is 100+ years old and plaster ceilings don't age well.
We have a few ceilings that survived the previous homeowners of the 60s and 70s. And by that, I mean no shame to their DIY game… drop ceilings were the cheapest and fastest solution of the time to crumbling plaster. You gotta do what you gotta do.
Here's how we replaced them in our son's bedroom.
And, here's how we replaced them in our dining room.
Oh, and in this post you can see what we did in our living room.
I love finding solutions on the DIY Decor Store website. They have so many options and tons of instructions and helpful tips.
This particular project is a great choice if you don't want to deal with the mess of redoing plaster and drywall. Really, who does? And we especially love how it transforms your ceiling into a very unique and custom look.
I was tired of looking at these sagging particle tiles in our upstairs entryway, which leads into all of our bedrooms.
We decided to replace our ceiling with these nail up tiles and this crown molding. The material of metal tiles is lightweight and easy to work with. Installation really only requires a few supplies.
Supplies Needed:
Tin Snips
Nail Gun (it just makes things fast and easy)
Tape Measure
First, you'll want to remove all your particle board tiles. But, make sure to leave the nailers (or boards) on the ceiling to attach your new tiles to. You may even need to add a few more. You can see the new boards we added and old boards in the first step of the photo below.
Knowing that one of our walls has a curve in it… something to do with our chimney behind the wall, I think. So, we started in the corner opposite the curved wall.
If you have a nice square room in your house, you can figure out where to match up the seams for your crown molding and start there. Those of us living in old houses laugh hysterically at the idea that rooms have square walls and ceilings.
By the way, the DIY Decor Store website has plenty of tips on how and where to start. Then, you simply measure, cut and nail up your metal tiles around the ceiling. It really is a project that can be done quickly and easily. Without the hassle and mess of starting all over with plaster and/or drywall.
Crown molding isn't easy (like, ever) for the part-time DIYer (how my husband would describe himself). Even though we've done it ourselves in four rooms and watched dozens of YouTube videos. We are no experts. And, that's usually when the swear words come out in full force.
Having said that, it is a little easier to work with the metal crown molding because you're able to do smaller sections. And, if you make a mistake you can quickly start over or make another cut. This is a view of the curved wall. You can kinda tell where it curves a bit in the middle. A weird anomaly in our home.
I was even inspired to *FINALLY* print a few family photos off my phone and display them. This little seat is pretty much where we fold laundry. Glamourous, isn't it?
I love how a new ceiling transforms your room in a big way – taking it from a 1960s out-of-date disaster to a chic and vintage-inspired masterpiece. Going up and down our stairs is such a prettier view now.
We live in an American foursquare style home. So all four bedrooms branch off from this little entry space. And that means there's a lot of traffic in the mornings and evenings. As a result, we keep our decor simple… and I so love our retro Indiana map.
Without windows, I'm also grateful for the brighter ceiling in the tiny space.
Thankfully none of the previous homeowners messed with this lovely built in. Isn't it amazing?
Would you believe it if I told you this was our VERY LAST ceiling to update??? We are so glad to finally be rid of all the 1960 particle board drop ceilings in our home. It's taken us 17 years, but we did it. YAY us!
Whether you're just starting your old house renovation journey or your a seasoned DIYer, you need to visit the DIY Decor Store for all kinds of ideas and affordable solutions to spruce up your space!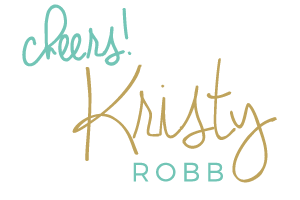 PIN FOR LATER