"Life starts all over again when it gets crisp in the fall." – F. Scott Fitzgerald
We had some really exciting and unexpected happenings this fall (more on that later) so I'm a little late to the fall home tour party. But I still wanted to share of my vintage home vignettes with you.
If there's one thing we know and love around here, it's decorating with vintage finds.
So, sit back and relax. Imagine the scent of wood smoke in air, a crisp and cool breeze swirling the leaves, and maybe even a mug of hot apple cider in your hands – and enjoy my vintage fall decorating ideas.
My mom and I have been obsessed with all the flower market buckets floating around Pinterest. So, she found a few old buckets in an antique store and we made our own with my Silhouette Cameo machine. I love just throwing some potted plants into a bucket on the porch. Instant chic!
Since we painted our living room in cool neutral tones this summer, I've been so pleased at how much brighter and colorful my painted furniture looks.
If you love my little pumpkin, you can find all the details on how to make one here.
I haven't quite filled all of my gallery wall frames, but when I do, I'll share all the details here!
I'm gradually adding more unpainted pieces to our living room. And while I prefer a painted piece, I'm kinda liking the balance of both painted and unpainted pieces in our living room.
I'm totally obsessed with vintage globes, maps and fans. I think they are well-styled for any season, but especially in the fall. Find out how to score the best deals on these types of finds with my top tips for flea market shopping.
Again, we are mixing painted and unpainted furniture!
I loved that Michael's Stores had these gray chalky-finish pumpkins. I just grabbed a gold paint pen and added a little hand lettered 'hello fall' message.
If you're a Fixer Upper fan, then you know that Joanna is a genius at styling with old books. They are easy to find, inexpensive to buy and make a great addition to any decor space. Sometimes I turn them around so only the pages show, but here I used the orange covers as part of my fall vignette.
I have an abundance of hydrangeas in front of our house so I love to dry a few blooms each year. They make a great filler for vases, displays and more!
You gotta love the Target Dollar Spot and their lovely collection of navy gingham this fall season – I couldn't get enough!
There's nothing more elegant and simple than a collection of candles and boxwoods inside an old wooden box. This farmhouse table also serves as a homework space and craft project table, so I don't like to have a complicated centerpiece that we constantly move on and off the table.
Thank you for stopping by. Hopefully you have been inspired by some of our fall decorating ideas! What are some of your favorite vintage items you decorate with in the fall? I'd love to know. Comment below!
Oh, and don't forget to pin this for later!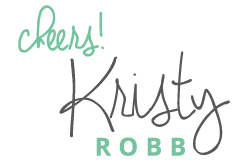 *This post may contain some affiliate links for your convenience. Robb Restyle may receive a commission, but you won't pay a penny more. Thanks for supporting our flea market addiction. Click here to view our disclosure policy.*